Top 6 Alternatives To  MS Paint for Mac
Microsoft Paint is the ultimate art creation application preinstalled on Windows computers. Since Windows 1.0 in 1985, it has existed and is quickly one of the best-known Windows applications. For years, the Paint application had the basic functionality expected from a simple and easy-to-use application. However, with the update of Windows 10 Creators, Microsoft has pushed a "Paint 3D" application which coexists with Paint. The new application supports 3D objects and much more. Unfortunately, macOS does not come with an image creation application (not even a basic application like Paint). So if you're looking for Microsoft Paint on Mac, Here 6 Alternatives to MS Paint for Mac.
If you are looking for an application that works precisely like Paint on Windows, look no further than Paintbrush. The free app is the same as Windows and has all the tools you will find in the Paint app, up to the aerosol can. Like Microsoft Paint, the interface is straightforward to use. The application is not suitable for creating high-quality works of art on your computer. However, the application will work perfectly for the simplest image creation tasks.
When you start the application, you can choose the image dimensions you want to create. There are presets for different sizes, or you can choose a custom size. For a free application, Paintbrush is incredible. It offers all the essential tools you expect from a Microsoft Paint alternative and can save files in the most used formats, including JPEG, PNG, BMP, etc. The only bad thing about this app is that the toolbar is a separate floating window. There is no option to use the application in a "single-window mode. True to the macOS philosophy, Paintbrush takes care of the tabs, which allows you to create several drawings without launching separate instances of the application.
List of Alternatives to MS Paint for Mac
1. Mischief
Mischief is another exciting alternative to Paint that you can use on your Mac. The application is delivered with a basic set of tools but can be used to create superb illustrations, thanks to the reconfigurability offered with each device. Like MS Paint, Mischief provides the essential tools for the pen, eraser and shape but does not borrow much from its Windows counterpart. The tools offer a certain configurability, and you can modify the size of the brush and the opacity value for each encounter provided by the application.
The application is available in free and paid versions. However, the free version does not support layers, which is essential for any serious work of art. You can download a free test version of the full version of the application to their website and try it for free for 15 days before deciding whether you need the additional functionality. Overall, the application is an excellent alternative to Paint and is very similar to what Microsoft offers with Paint on Windows.
2. Paint X Lite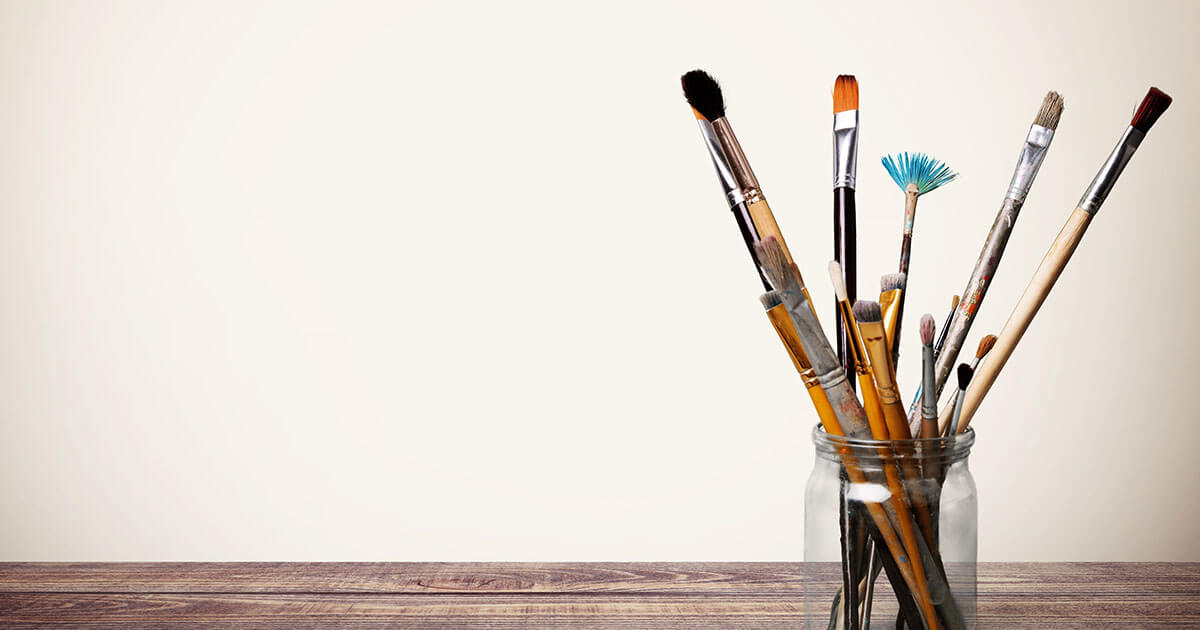 Another application that you can use as an alternative to Paint, Paint X Lite, has many functionalities that you will find in the Paint application and additional functionalities that can prove very useful. Paint X Lite comes with tools such as the pencil, the colour selector, the filling bucket and even a text tool. He even has the spray tool, just like Microsoft Paint. In addition, with the vast amount of brush options provided with the application, you can easily create great digital images. Paint X Lite even offers a large number of forms which will undoubtedly facilitate the creation of shapes such as stars, polygons and much more. It also comes with a selection of tools that you can easily use.
The application itself is available in a free and paid version. I chose the free option to test it, and it works very well. The only problem with the accessible version of Mischief is that it places a watermark on your image, saying, "Created by Paint X. Otherwise, the application is a great option to use as an alternative to Microsoft Paint on Mac.
3. Paint 2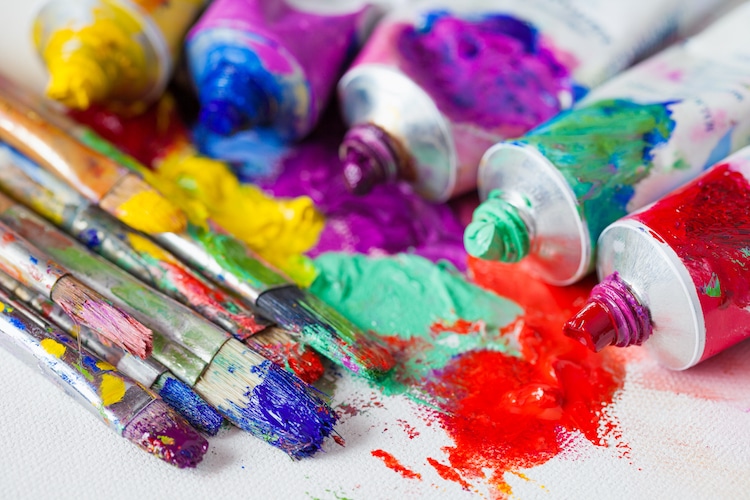 Paint 2 is another alternative to MS Paint for Mac. The application has tools similar to Paint's (including an aerosol-like aero graph tool) and is just as simple to use. The application combines the functionality of its Windows counterpart with helpful functionality such as layers. However, there is no option to create new layers in the application explicitly; each time you create a new object on the canvas, it is automatically added to a new layer. You can move the layers up and down or add multiple layers to the same group for easy handling.
Although Paint has only a limited type of selection tools, Paint 2 also has the magic selection tool, which is undoubtedly a helpful addition. The application is available for free, but you can switch to the full version with an integrated purchase, which will add some features applicable to the application, including colour adjustment. However, even in the free version, the application has many exciting features, including parameters such as alignment and distribution of the different objects in the drawing area. Paint 2 also supports tabs, so you can efficiently work on multiple images without opening separate instances of the application.
4. Acorn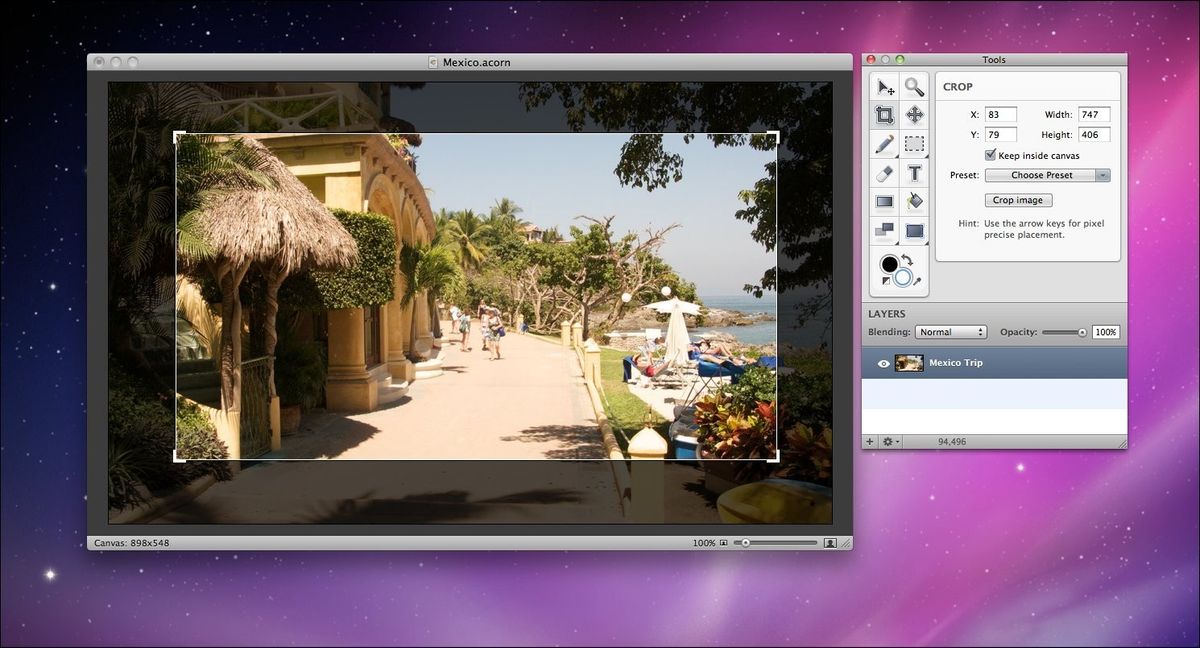 If you are looking for a simple application to use, just like Paint, but with many added functionality, look no further than Acorn. The application is delivered with an interface strongly reminiscent of Microsoft Paint and with all the tools included in Paint and a few others. Acorn shows its true power by the number of publishing options it offers. You can create several layers in Acorn and make multiple editions on each layer of the image.
You can make a colour correction, add blur, adjust colours, add gradients, stylize, accentuate, etc. These options may seem a little overwhelming, but their use can quickly help you improve the changes made to your illustration. You can even add several distortions to your image, adding depth to your work. Acorn is a paid application, but you can download a free essay from its website.
5. Pixelmator
Pixelmator is an overpowered version of Paint. The application has all the advantages of Microsoft's offer and many advanced tools. If you like severe works of art on your Mac, Pixelmator is the solution. It is a beautifully designed application and can perform many functions that will undoubtedly make you fall in love with the application.
The application is delivered with all the tools available in Paint, such as the Pinceau tool, the pencil and several selection tools. However, Pixelmator also provides several valuable tools. Tools such as the sponge tool, the Chain tool, the blurry and sharpening tools, and a pen and a free form tool. There are also many other tools, and one of the tools I like is the slice cutting tool. With the Slice tool, you can create your image slices and export them as separate images.
Pixelmator also brings several special effects that you can apply to your image to adjust the appearance of your works exactly as you wish. You can freely create complex works in a manageable and extensible way. Pixelmator is a paid but practical application, and if you plan to use your Mac to develop severe digital works of art, you must look at Pixelmator.
6.GIMP
GIMP is a freely available open-source application which can be an exciting alternative to Paint. The application is compelling and is more of an alternative to Photoshop than Paint. Still, because of its ease of use and the fact that it is available for free, it's a viable alternative for Paint on Mac. The application is delivered with several advanced functionalities and all the essential tools available in MS Paint. With GIMP, you can use all the power of all the tools, filters, effects and customizable brushes of the application. You can set parameters such as brush pressure, hardness, etc. also can even add a brush weight to get a smooth line when you need to draw soft curves and avoid tremors. You can add effects such as Gaussian blurring, colour adjustment, colour correction, etc.
The application also supports layers. You can even use layers to create animated GIFs if desired. However, the process of creating GIF files on GIMP takes instead time. There are a plethora of customization options available for each brush in the application to get the exact effect you want in your illustration. GIMP is a compelling application, and if everything you are looking for is a simple application, which behaves exactly like Paint and does little else, GIMP is not for you.
Use these MS paint alternatives for Mac.
Although I don't know why Microsoft is not taking this opportunity to create the perfect Paint app for Mac, it's a fact that different developers already have. You can find many apps in the App Store that work like Paint (or pretend to). However, these six applications are my personal choice for the applications you can consider if you are looking Alternatives to MS Paint for MacOS. Depending on the type of functionality, you can choose one of these applications start creating great digital images.
I would always like to know why Apple does not include an image creation tool with Mac and why Microsoft does not make it for macOS either. In addition, if you know of other applications that deserve to be on this list. Let me know in the comments section below.