How to Create or Design a Professional Logo for Free?
Creation of simplified professional logo.
Indicate the name of your company and choose the logo styles you prefer. Our design algorithm will offer you several styles with different icons, fonts and colors.
Browse the logos created by our logos generator and choose the one you like the most. Customize it so that it meets your expectations perfectly.
Download your logo. You will receive PNG and vector files to be able to use your logo wherever you want: for business cards, websites, and even advertising posters.
The logo creator of Tailor Brands allows you to create a professional logo for your company in a few clicks – without any particular design skills.
Our algorithm, endowed with artificial intelligence makes the logo creation process very easy ! You just need to insert a few details about your business and select your design preferences and our logo creation tool will generate the perfect logo for your business.
You can also easily customize your logo – by changing the font, color, size and text to get a final design as you imagined it.
Creating the logo is free, you only pay if you love it – which we have no doubt about !
1. Enter the Name of Your Company
Enter your brand name and describe your business or goal in a few words. For example, tell us if your logo is for coffee, an Italian restaurant, a football club or a blog for young mothers.
2. Choose Your Logo Type
There are three main types of logos: logos created from an icon, Wordmark logos (also called typographic logos) and logos created from initials. If you want to change the type of logo after it is created, it is also possible.
Indicate the types of fonts you like with our "This or This one" tool. This will allow our artificial intelligence algorithm to better understand your preferences for design styles and your brand personality.
3. Create a Professional Logo
Start creating your logo with our logos creator: it will generate several variations from which you can make your choice. He will also create business cards, a brand book and other brand identity media.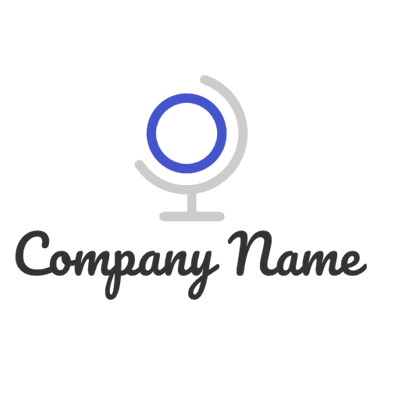 4. Customize Your Logo
Once the logos are generated, you can choose the design you prefer and customize it in our editing studio. You can change the font style, colors and icons (if you have selected a logo created from icons).
Once you are satisfied with your custom logo, you can download it as a high quality vector, SVG or EPS file to integrate it into your website, your business cards or products, wherever you want.
Multiple versions
At Tailor Brands, we think it is important to offer our customers a wide range of choices. You will receive several versions of your free logo, each representing your personal preferences and the personality of your brand. Choose the one that best suits you.
Do you want to make some changes ? No problem ! You can change the color, text, font and other items to get a perfect final design for your logo.
This type of special file allows you to preserve the quality of your logo when you resize it to adapt it to printed media such as billboards and posters.
Resize for social networks
We provide you with 21 resizing versions of your logo so that you can use it on all of your social media channels. No need to use another resizing tool. With Tailor Brands, valuing your brand image on social networks becomes a breeze.
We are much more than a logos creation platform: by creating an account at Tailor Brands, you also get access to a full design studio in which you can create and design a host of branded products.
All your designs and creations are stored in your account (no additional costs), allowing you to easily manage and extract all of your brand's resources from a centralized location.
When you create your own logo with Tailor Brands, you are guaranteed to get a high quality professional design that you will be proud of, a design that will make a difference with your customers. But that's not the only reason to choose Tailor Brands !
Lo bueno de un generador de logos automatizado es que no necesitas ninguna habilidad de direño. Sin embargo, debes understand algunos de los conceptos básicos del direño de logos. Esto te ayudará a expressar mejor la personalidad de tu marca y añadir toques expertos si decides realizar personalizaciones, y adjustar y editar tu logo.
#1. Know Your Audience
Before designing your logo, you must know the audience you want to reach. This will help you determine the types of fonts and colors to use. Knowing your audience allows you to better determine the general appearance of your logo.
Look at your competitors and other companies targeting the same audience as you. Try to spot models of logo styles, font types, icons and colors. The goal is not to copy, but to find inspiration and ideas.
The fonts you select for your logo must reflect the personality of your brand. Is it a luxury brand for a high-end audience or a fun and fun brand ? These different personalities can be expressed by choosing the right font.
#2 Choose the Colors
Like fonts, colors have different meanings and those you will select for your logo will help express your brand's personality. For example, red is associated with energy, heat, love, passion, enthusiasm.
When it comes to creating a logo, the less there is, the better. Design must be kept simple. Do not use too many colors or fonts and be sure to match the colors harmoniously.
You should always create multiple versions of your logo and seek the advice of your friends, family and audience (if possible). This will help you determine which of your designs is best.